Spotlight This Week

Records 4 to 6 of 8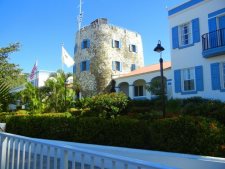 Region: Virgin Islands
Location: St Thomas
2 Bedroom, 2 Bath | February
$17,500 (Negotiable) SALE
Bluebeard's Castle resort is located in the U.S. Virgin Islands in the heart of St. Thomas and offers world class accommodations and service with a perfect St. Thomas hotel...

Region: USA: Southeast
Location: Winter Garden, FL
1 Bedroom, 1 Bath | Floating
$5,500 (Firm) SALE
$1,150/WEEK (Negotiable) RENTAL
Set on 64 acres of lush landscape, Liki Tiki Village is located in the heart of Orlando's tourist district. The family-friendly resort includes a lagoon with five wat...
Records 4 to 6 of 8