Spotlight This Month

Records 1 to 3 of 16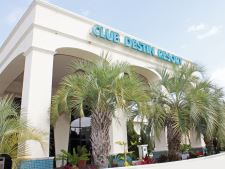 Region: Multi Destination
Location: Destin, FL (Multi Destination)
Points | Floating
$4,500/WEEK (Negotiable) RENTAL
Points enable you to vacation when, where and how you want. Gone are the days when timeshare owners returned to the same place during the same season every year. (Unless, o...

Region: Mexico
Location: Playa Del Carmen
Points | Floating
$2,000/WEEK (Negotiable) RENTAL
Playa has added to its portfolio of owned and managed assets Real Resorts. Earlier this year, Playa Hotels & Resorts, known for its luxury, all-inclusive resort collect...

Region: USA: Pacific Coast
Location: June Lake, CA
2 Bedroom, 2 Bath | Floating
$38,000 (Firm) SALE
$2,500/WEEK (Negotiable) RENTAL
Set amidst the majestic Sierra Nevada Mountains, Heidelberg Inn is the perfect resort vacation destination for a weekend trip or an extended stay. A relaxing retreat in Jun...
Records 1 to 3 of 16