Spotlight This Month

Records 1 to 3 of 19

Region: Multi Destination
Location: Destin, FL (Multi Destination)
Points | Floating
$4,500/WEEK (Negotiable) RENTAL
Destin's Family Vacation Spot. Club Destin, located off Highway 98 and just across the street from Destin's beautiful sugar-sand beaches, is situated right between Big Kahu...

Region: Mexico
Location: Playa Del Carmen
Points | Floating
$2,000/WEEK (Negotiable) RENTAL
This charming low-rise hotel is a hidden jewel idyllically located on Playa's trendy 5th Avenue, the main pedestrian artery of quaint Playa del Carmen. The hotel's new lobb...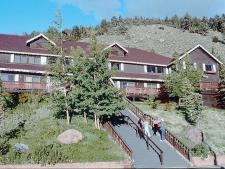 Region: USA: Pacific Coast
Location: June Lake, CA
2 Bedroom, 2 Bath | Floating
$38,000 (Firm) SALE
$2,500/WEEK (Negotiable) RENTAL
Set amid the majestic Sierra Nevada mountains, The Heidelberg Inn offers a touch of history and legend to go with superb vacation amenities. Opened in 1928, The Heidelberg ...
Records 1 to 3 of 19